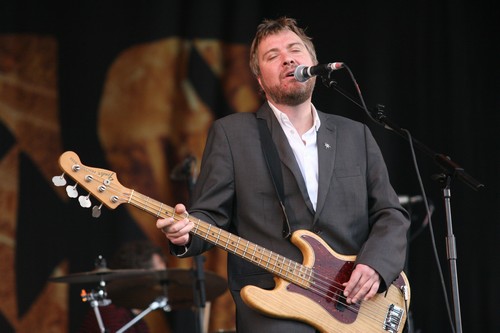 Doves
top the line-up of the first acts announced for
Ben & Jerry's Sundae On The Common
taking place on
London's Clapham Common
over the weekend of
Saturday 24th and Sunday 25th July 2010
.
The headliners for the Sunday have been announced as
Doves
. The line-up on that day will also include
Billy Bragg
,
Frightened Rabbit
,
Cherry Ghost
,
Exit Calm
, and
Goldheart Assembly
. Saturday's line-up has not yet been announced.
Tickets for Sunday are on sale priced at £15, children aged 5 and under can attend the event FREE. All children 16 and under must be accompanied by an attending adult.
To buy tickets click here
.
Visitors to the festival can expect social activism, including fab Fairtrade activities, fun-fairground style attractions and even fresians! Additionally, as usual, the festival will be Climate Neutral, with a ticket donation given to charity.
There will also be the opportunity to sample Ben & Jerry's favourite flavours of ice cream, and the event is also running a
Moo Sessions
competition where band's could win a chance to join bill. A panel of judges, including a special guest, will listen to every entry. The best three will be featured on the Moo Sessions page for the public to decide on the two winning acts! Bands interested should visit the website to enter their details before 14th June, for more info
click here
.
More acts are expected to be announced soon.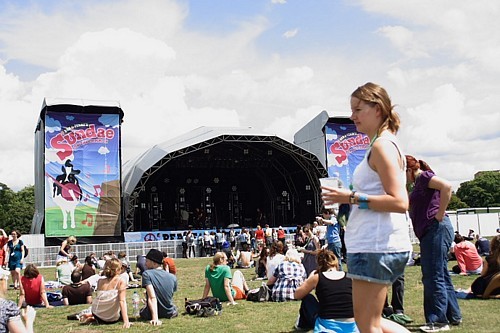 Latest On This Festival
Ben & Jerry's Sundae
festival home page
last updated: Mon 25th Jan 2016
Ocean Colour Scene break the news of Amy Winehouse's passing at Ben & Jerry's Sundae
Ben & Jerry's Sundae On The Common review
last updated: Tue 2nd Aug 2011
Maximo Park are simply astonishingly great live at Ben & Jerry\'s Sundae
Ben & Jerry\'s Sundae On The Common review
last updated: Tue 2nd Aug 2011
Ben & Jerry's Sundae On The Common
photo galleries
last updated: Wed 27th Jul 2011
Ben & Jerry's Sundae (Manchester) 2011
line-ups & rumours
last updated: Fri 10th Jun 2011