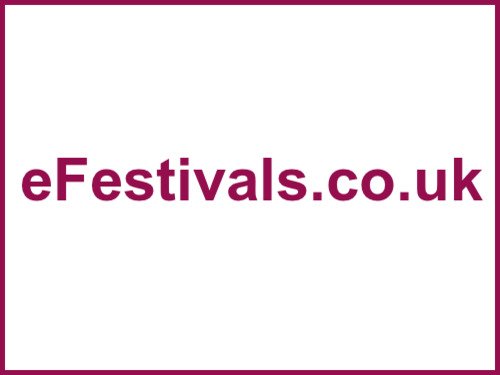 WOMAD

2010
Friday 23rd to Sunday 25th July 2010
Charlton Park, Upper Minety, Malmesbury, Wiltshire,
England
MAP
early bird £120 for three days
daily capacity: 22500
last updated: Wed 24th Nov 2010
WOMAD
, the World of Music, Arts and Dance festival which happens at
Charlton Park, near Malmesbury, in Wiltshire
from
Friday 23rd to Sunday 25th July 2010
has confirmed that the legendary
Gil Scott-Heron
has been added to the line-up.
| | |
| --- | --- |
| | |
| | |
He joins the first acts that were announced last week - Malian afro-pop star Salif Keita, the world-famous The Drummers of Burundi and indigenous Australian superstar Gurrumul, along with Congolese street musicians Staff Benda Bilili, Jamaican star (and Massive Attack collaborator) Horace Andy and Dub Asante Band, Rolf Harris and his band, and The Ukulele Orchestra of Great Britain, Afro Celt Sound System (International), Alim Qasimov Ensemble (Azerbaijan), The Bays and The Heritage Orchestra (UK), Bibi Tanga & The Selenites (Central African Republic/France), Labrassbanda (Germany), Calypso Rose (Tobago), Dan Sultan (Australia), Dobet Gnahore (Cote D'Ivoire), Don Letts (UK), Poirier feat. Face T (Canada/Jamaica), Hanggai (China), Imelda May (Ireland), Justin Adams and Juldeh Camara (UK/Gambia), The Kamkars (Iran), LA-33 (Colombia), Lepisto & Lehti (Finland), Little Axe (USA), Mayra Andrade (Cape Verde), Nouvelle Vague (France), Novalima (Peru), Orchestre Poly-Rythmo de Cotonou (Benin), Rango (Egypt), Sentimento Gypsy Paganini (Hungary), Steven Sogo (Burundi), Syriana (International), Tanya Tagaq (Canada), and Toumast (Niger).
Full price tickets are now on sale priced at £125 for an adult weekend ticket.
To buy tickets, click here
.
Other ticket prices & options:-
Teenage Weekend Ticket - £60
Thursday Ticket (for those arriving on Thursday) - £25
Campervan Ticket - £40
Weekend tickets include access to the campsite and festival arena from 8am on Friday through to Monday. Free camping in the festival disabled campsite from 8am Friday until Monday for up to a maximum of 3 people per disabled customer (including your personal assistant/carer). Disabled tickets bought now include a free ticket for your personal assistant. However, tickets will not be sent out until the registration form has been filled in and sent with the necessary documentation.
WOMAD brings together many forms of music, arts and dance from countries and cultures around the world on seven separate stage and workshop areas. The full line-up will feature around 100 artists from 40 countries performing over the festival weekend. There's also a full programme of adult and children's workshops, a cabaret tent, fun fair, comedy, DJ sessions, and a market of world crafts.
WOMAD is so much more than just a world music festival and returning this year will be the popular 'Taste the World' tent where some of the artists will show off their cooking prowess and which, more often than not, turns into a impromptu gig. The Drum and Dance Tent will make a welcome return with favourites such as early-bird yoga sessions and salsa lessons on offer. And for those who fancy a luxurious moment to themselves and a scrub up, the WOMAD spa, complete with treatments, spa pools, great showers and a cocktail bar, is also on site.
Latest On This Festival
WOMAD 2024
festival details
last updated: Thu 30th Nov 2023
WOMAD Festival 2023 - The Review
One of the most diverse festivals around reels in another year of cultural and musical discovery
last updated: Tue 22nd Aug 2023
WOMAD 2023
line-ups & rumours
last updated: Thu 13th Jul 2023
WOMAD 2023
festival details
last updated: Thu 13th Jul 2023
WOMAD – The World in a Weekend 27-30 July 2023 REVEALS MORE ARTISTS
last updated: Wed 3rd May 2023